Accelerate your Machine Learning Journey with Automated, Seamless, and Continuous Deployment.
Develop, deploy, maintain, and scale data science and machine learning (ML) projects faster than you ever thought possible – and keep them running smoothly – with CapeStart's end-to-end MLOps services. We'll ensure your data science and ML models are always available when you need them, so your team can focus on innovation.
Scale Your Data Science

Projects at Warp Speed.
CapeStart's experienced, talented teams of in-house DevOps, DataOps, and ML engineers and data scientists will help you increase automation while improving performance and reliability throughout the entire ML lifecycle.
We'll help you design, deploy, and scale ML models and pipelines through continuous integration and delivery using open-source and cloud technologies, all while reducing model drift and potential degradation of model performance with always-on performance monitoring. 
How social media is an early indicator of upcoming serious ADRs.

Blending human effort with AI technology to solve this problem.

Our quality and ability to involve experts such as MDs for case reviews

Team well-versed in media monitoring and pharmacovigilance.

Flexibility to present reports in various formats.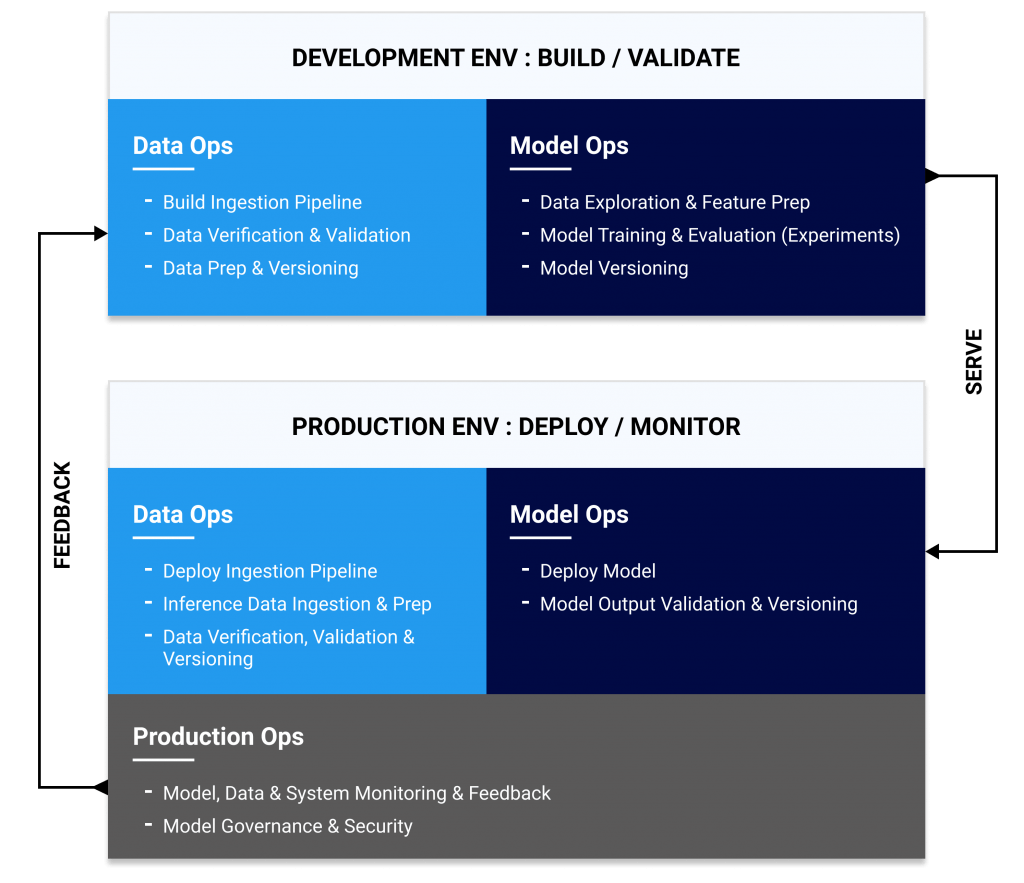 ML Model Deployment

.
Deploy traditional ML models and deep learning neural networks faster and with greater precision
Take advantage of established methodologies and repeatable ML frameworks
ML system validation and deployment to production, ML model evaluation, and model training
ML Model Automation

.
Automate time-consuming development tasks that limit scalability
Scale your ML models efficiently and with high model quality
Build and run custom ML pipelines
ML Model Performance Monitoring

.
Monitor for data processing issues, broken pipelines, data schema changes, and data quality/integrity
Proactively identify and correct model drift, target drift, and performance degradation
Evaluate model accuracy and potential model bias
End-To-End ML Model Management

.
Develop, deploy, and scale ML models
Implement ML model governance, model tracking, model registering, and model serving
Track and log all relevant information about your ML models to improve automation
What's the
CapeStart

Difference?
Customized MLOps Planning and Services
We've collaborated with all sizes of organizations to analyze business requirements and develop effective ML solutions.
24-7 MLOps Support
Our remote technical team is always available, day or night – every day of the week – to ensure your ML models and platforms are always up and running.
Meticulous Performance Tracking
Track a variety of benchmark metrics including change success rate, infrastructure stability, and infrastructure utilization rate.
Proven Processes and Track Record
Our integrated, in-house team of data scientists and engineers deliver services remotely and securely using field-tested methodologies.